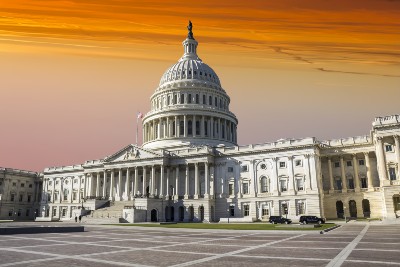 U.S. Representative Abigail Spanberger is lobbying leaders to avoid a federal government shutdown and protect federal employees in Virginia.
Without congressional action, federal funding expires on September 30.
In a letter to U.S. House Speaker Nancy Pelosi and U.S. House Minority Leader Kevin McCarthy, Spanberger urged lawmakers to avoid the backlash that has characterized discussions on federal government funding in recent years. She pointed to the significant disruption the government shutdowns are creating for thousands of Virginians.
"On behalf of the Virginians I serve, I urge you to enact and pass legislation to fund the federal government as quickly as possible," Spanberger said in the letter. "As members of Congress, one of our primary responsibilities is to pass legislation that funds the activities of the federal government – ​​including the essential activities necessary to maintain our national defense, as well as ensuring the delivery of timely government services to the American people. "
Spanberger's letter goes on to say that disagreements and heated debate over policy are expected but should not hamper the functioning of the United States government.
"Americans deserve and demand better, and it's up to us to set aside our differences and deliver in a timely manner. As such, I urge you to introduce legislation without delay to fund the federal government in an effort to a vote in the United States House of Representatives," Spanberger said.
In Spanberger's first bill introduced as a congresswoman in 2018, she led legislation that would help prevent future government shutdowns and prevent federal employees from being used as bargaining tools in talks over funding.
"All too often, Congress relies on eleventh-hour half-measures to temporarily extend government funding — leaving American families, federal agencies, federal employees, and the entire nation uncertain about whether and how our government will be funded over the next fiscal year. This unnecessary, partisan process is hurting our standing in the global economy and having real impacts on the Virginians I represent," Spanberger's letter states.
His letter states that Americans are "fed up with bureaucratic delay tactics. They expect their elected officials to do their job.