Foodbank NT has received a $1m funding boost under a new funding deal with the territory's Labor Government which provides the group with $2.4m over the next five years as demand increases by the share of Territorians struggling to get food as costs rise.
The organization's recently opened Alice Springs center now provides approximately 50,000 meals to communities, charities, nonprofits and schools in the territory per month, with demand nearly doubling.
Baptist Care NT CEO Peter Chandler said Foodbank NT is crucial to ensuring food security for children, families and communities in need across the Northern Territory.
"Over the past 12 months, we have seen a huge increase in demand for our services, with the number of meals we provide per month increasing from 30,000 to over 50,000," Mr Chandler said.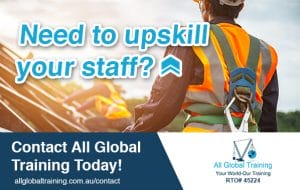 Last year, one in six Australians said they were unable to eat due to paying rent, large or unexpected bills, or simply because of low income.
Mr Chandler said the additional funding will help ensure the organization meets community demand for subsidized meals and thanked the government for the new funding agreement.
Housing and Inland Lands Minister Selena Uibo said Foodbank NT was a "vital safety net" for the community.
"For any Territorian who is being picky and not sure where their next meal is coming from, please reach out because help is out there for you," she said.
(Visited 16 times, 16 visits today)